All Recipes and Posts by
chefenvy
I had the good fortune to taste this for the first time a few months ago. I really enjoyed it. I have yet to come across a cheese from Rogue Creamery, I did not like. Reading More May Cause Envy...
Read more
brought to you by epicurious.com and NutritionData.com
Healthy Appetizers: Hawaiian Chicken Kabobs
" href="http://chefenvy.com/wp-content/uploads/2013/07/273-thumb.jpg">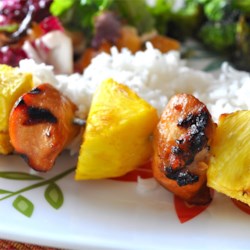 4.48 / 5 Stars | 417 Reviews
by dailyn2003
"A light marinade of soy sauce, brown sugar, and sherry with sesame and spices tenderizes these chicken pineapple kabobs into an aloha grilled dream of a dish!"
Read more