I had the good fortune to taste this for the first time a few months ago. I really enjoyed it. I have yet to come across a cheese from Rogue Creamery, I did not like. Reading More May Cause Envy...
Read more
brought to you by epicurious.com and NutritionData.com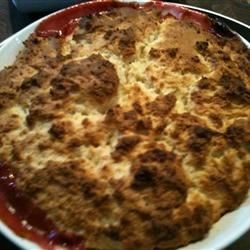 4.25 / 5 Stars | 4 Reviews
by PAT79
"I've had this recipe for over twenty years, and have made it nearly every Spring since. Hope you enjoy this quick and easy...
Read more